Products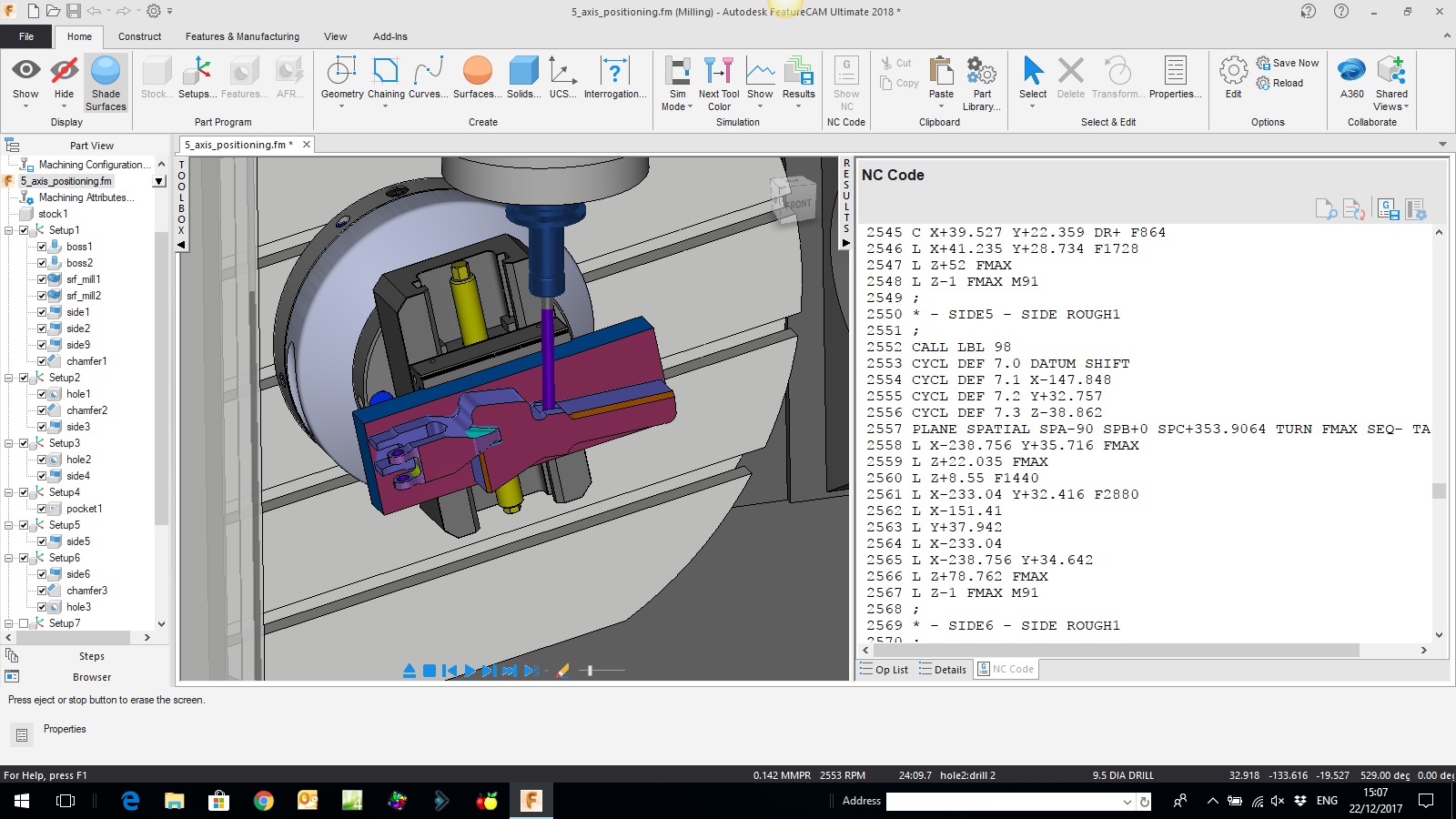 5 Axis Positioning, often referred to as 3+2, is available to allow programming of all 5 faces of a component. FeatureCAM's output supports Heidenhain SPATIAL PLANE and CYCL DEF 19, Siemens CYCLE 800, Fanuc / Hurco / Matsuura / Mazak G68.2 and Matsuura G54.2. We can output Euler angles and also Roll, Pitch and Yaw.
When used with Machine Simulation, allows full simulation of all machine moving parts for collision checking.
5 Axis Positioning supports various 5 Axis configurations:
A/B – Head/Head
A/C – Trunion Table/Table
B/C – Head/Table
B/C – Table/Table etc.
IndieCAM have working post processors and machine models for Brother, Bridgeport, Dahlih, Doosan, DMG, Fanuc, Haas, Hardinge, Hurco, Mazak, Matsuura, Mori Seiki, Okuma, Quaser, XYZ, YCM and many more.