Products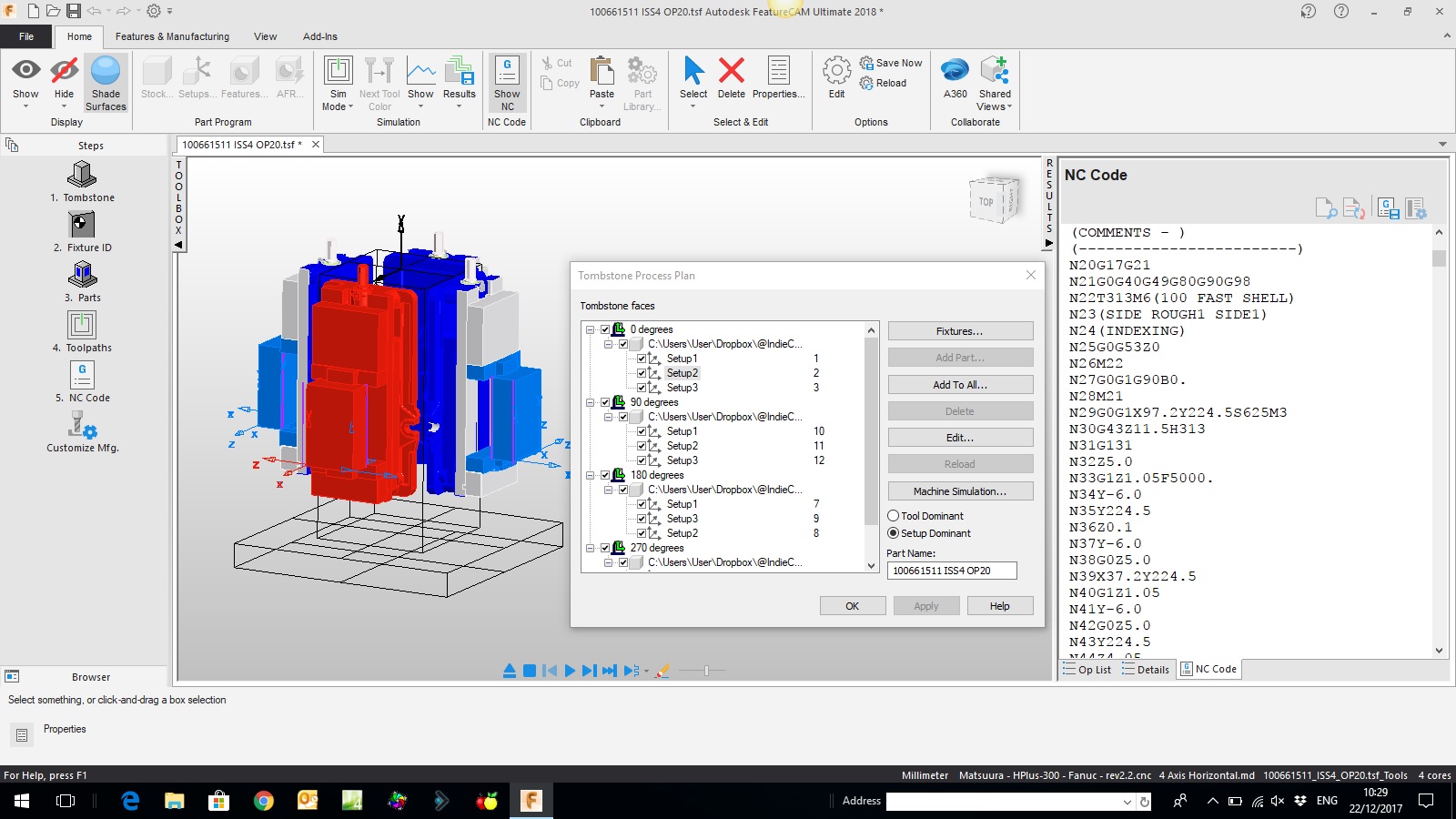 Tombstone - Tombstone machining in FeatureCAM enables easy programming of production milling.
Supports both horizontal and vertical machine.
Manages the placement of the parts on the tombstone.
Helps you determine the milling coordinate systems.
Sequences the operations so that tool changes are minimised.
Simulates the NC code while displaying the tombstone, parts, tool, tool holder and spindle.
Detects any gouges during simulation for safe machining.
Allows maximum machine uptime for lean manufacturing techniques.