Products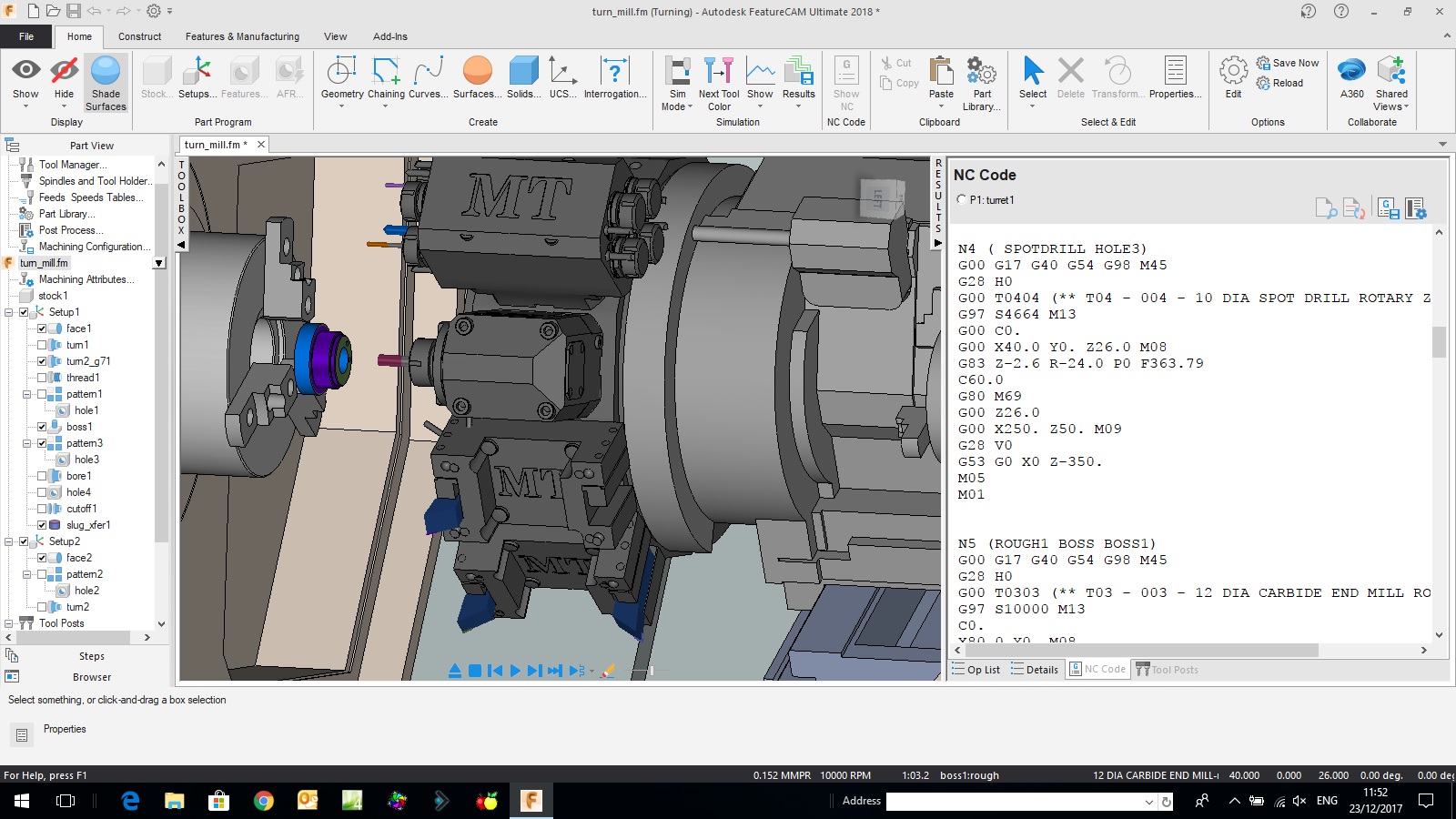 FeatureTURN/MILL - enables both turning and milling features to be created on a single machine in one set-up.
Supports machines with C and Y milling capabilities and sub-spindles, letting you machine more complex parts.
Easily programs drilling or milling features on the face or outside diameter of a part with the FeatureTURN/MILL feature wizard, so you get parts onto your machine tool faster.
Contains all of the milling features in FeatureMILL2.5D, including holes, slots, pockets, grooves, sides and patterns, for increased flexibility.